Dip into the world of whisper quiet computing and experience the brand new Silent Base 601!
The new generation provides the perfect case for silence enthusiasts and those who want to master their PC build in the most convenient way. Silent Base 601 makes it unbelievably easy to set up your new system, almost like a puzzle with just four pieces. Well-elaborated features aid the fast and simple installation of your whisper-quiet PC build.
How would you like to master your PC? Several unique and highly valued details are waiting to be explored by you!

Convenient to handle
Silent Base 601 makes it superbly simple to remove both side panels by depressing a push pin at the back. Sneak a peek at your prized hardware components or fully remove one or both side panels for easy installation changes.
Functional PSU installation
The PSU bracket makes the installation of your power supply as convenient as possible. Your PSU can be simply attached to the bracket and inserted from the rear of the case. This feature especially simplifies the installation of modular power supplies, as the cables can be routed from the side of the chassis by removing one side panel.
Generous space and smart design
The mounting frame at the top of the case conveniently slides out to the side, which makes the installation of 120mm, 240mm or 360mm radiators super easy. The removable fan bracket alternatively accommodates up to three 120mm or 140mm fans if not used with a radiator.
Noise damping vents
Specially designed air vents dampen noise while providing excellent air permeability to ensure the best possible cooling performance and whisper-quiet operation. The new technical design maximizes the noise retarding process, which has resulted in the most advanced air vents of any be quiet! chassis.
Superb noise damping panels
To make your Silent Base extra silent, our product development team decided to furnish the front, side and top panels with sound-insulating high-grade damping foam up to 10mm thick. It is designed for the perfect insulation of computer systems. The high-quality foam surfaces offer perfect sound absorption and noise filtering while the stiff structure of their sheets minimize the transmission of vibration to the case.
Pre-installed Pure Wings 2 fans
The Pure Wings 2 140mm fan operates at only 19.1 db(A) even at maximum speed. This makes it the perfect choice for the Silent Base case series and offers you the possibility to build a silent home or office PC, including gaming and multimedia systems.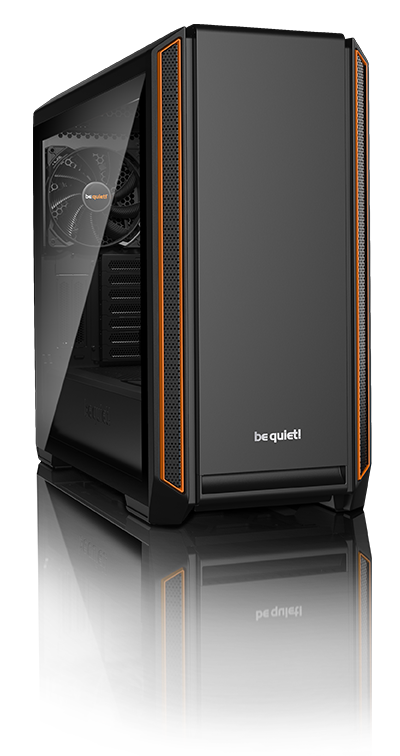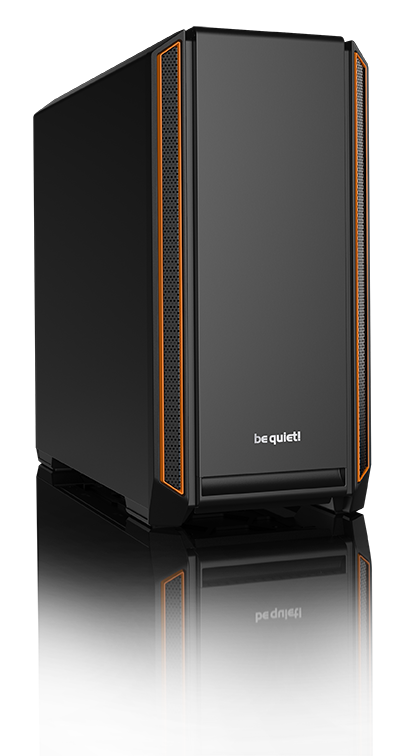 Disclaimer
By completing and submitting the entry form to take part in our competition you declare your agreement to the following principles:
Our conditions of participation apply. Your data will be processed exclusively for purposes of the competition and deleted after the end of the competition, provided no statutory storage requirements apply. Your email address will be used solely for communication purposes (e.g., for interim / winning messages). We will save your IP address for the duration of the competition in order to detect fraudulent behavior (for example, automated mass entries).
You can revoke your consent to the data collection and data use at any time by messaging us. In cases of cancellation, your data will be deleted immediately. Please understand that by withdrawal of your consent before the end of the draw, your participation is terminated. Refer to our privacy policy for further information.
If you are the winner of the draw, you agree that your first name and surname will be published on bequiet.com.